And while you are restoring your pet project, don't forget the fasteners. Vintage vehicles often come with either cadmium or black zinc plated fasteners, but the difficult-to-replace and costly fasteners usually end up being chipped or corroded. Renew your fasteners to look as good as the rest of your project: have them re-plated.
Cadmium Plating
Cadmium has an inherent lubricity characteristic and is commonly used in the aerospace industry and in applications that require disassembling and reassembling. Cadmium plating is available in clear color. Before plating, we clean and prep the parts for the electroplater.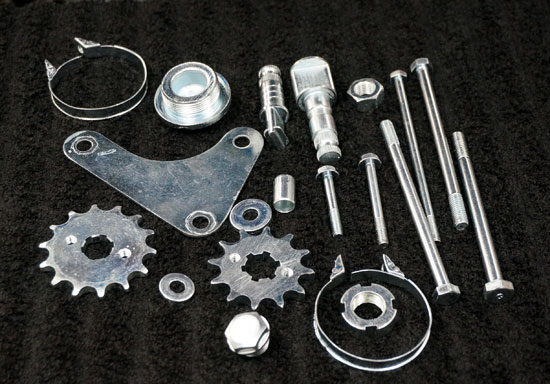 Black Zinc Plating
Zinc plating offers excellent corrosion resistance and is often used to slow the onset of rusting on steal/iron. It is typically used on fasteners and stampings. Zinc plating is available in either black or clear color. Before plating, we clean and prep every part for the electroplater.
Electroplating FAQs
1) How long does it take to have parts electroplated?
In most cases, it takes two weeks or less.